Part of my interest in photography started with Wonder Woman. I liked how at the end of each episode they'd freeze frame Linda Carter's beautiful smile.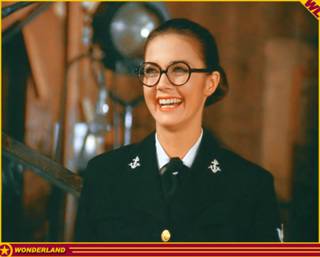 And it was great that she kicked some major butt and portrayed a strong woman on TV during that decade. Armed with her Lazzo of Truth
wrist braclets to shield her from incoming bullets
and a crown that she'd throw at the enemy to defend herself, she gave females some feeling of empowerment. So as a little girl I too would spin 'round n 'round so that I'd find my magic power. My clothes didn't magically change like hers but I'm sure I could throw some major kicks and strong punches thanks to my kwando classes!
Anyhow that is where my interest in capturing such images with my camera came from. I like when I come across an occasion like that in my life; seeing my family or friends sporting their
wonder woman smiles
while involved in a silly, joyous moment makes me feel good and of course I never have a camera with me at the time but I'm still just happy having caught it.
A smile is contagious
for the most part.